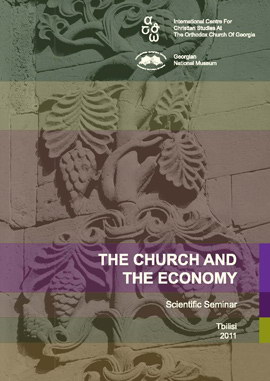 03.08.2011

THE CHURCH AND THE ECONOMY
International Centre for Christian Studies together with Georgian National Museum organized on August 3rd 2011 the scientific seminar "The Church and The Economy", which was dedicated to His Holiness and Beatitude, the Catholicos-Patriarch of All Georgia Ilia II, on the occasion of His Angel Day.
His Holiness attended the seminar.
Eminent economists, social scientists, foreign experts and businessmen took part in the meeting. The seminar was held in the hall of Georgian National Museum, called "Auditorium".
The participants of the seminar made a declaration, which will be published later.

 Seminars Programme
To view photo gallery please visit this link